Project Manager Application
The Faculty of Engineering and Applied Science is accepting applications for Project Managers for the 2022-2023 academic year. Project Managers provide leadership and guidance to first-year Applied Science students in the context of APSC 100 Practical Engineering Modules.
Project managers are also hired for APSC 202, which is the APSC 100 Module 3 course for upper year transfer students.
APSC 100 Project manager positions will involve  approximately 6-8 hrs of work per week in the relevant term.
APSC 202 Project Managers work more hours in the Winter term, spending more time in hands on workshops with the students. The commitment is about 10 hours a week in the Winter term and these project managers must also commit to attend the APSC 202 classes  evenings in the Winter term.
---
Hiring Status and Key Dates
| | |
| --- | --- |
| Accepting applications | Deadline: March 20, 2022 |
| Interviewing applicants | April 4-20, 2022 |
| Selecting candidates | April 25-30, 2022 |
| Sending letters of offer | May 1, 2021 onward |
| Sending waiting list offers | Mid to late May 2021 |
| Hiring process complete | Mid to late May 2021 |
---
Job Description and Remuneration
Number of Positions
We are hiring approximately 50 Project Managers for the 2022-2023 academic year. The expected needs by department are shown below. While these are our estimated needs at present, they may change with student enrolment targets for September 2022. Keep in mind that our main focus is to hire the 50 best applicants, so final numbers may vary from those proposed below (the numbers in the chart are a "best case scenario").
| Department | Approximate Number of Positions Available |
| --- | --- |
| CHEE/ENCH | 7 |
| CIVL | 7 |
| ELEC/CMPE | 13 |
| ENPH | 3 |
| GEOE | 1 |
| MECH | 14 |
| MINE | 2 |
| MTHE | 3 |
 PM Responsibilities
Participating in training sessions to prepare for the position
Becoming completely familiar with assigned project(s)
Evaluating student oral and written work during and at the end of term
Attending meetings with Faculty Advisors, Program Associate, and Course Coordinator, as required and applicable
Ensuring the project teams remain focused on their projects and are on-schedule for on-time completion
Reporting any problems with the project and/or students to the Program Associate and/or Course Coordinator promptly
Scheduling oral presentations in consultation with students and Faculty Advisors as needed
Providing feedback on projects to Faculty Advisors, Course Coordinator, Program Associate
Important notes:

This position requires non-standard working hours – you must be available to meet with students teams during the day, in the evening, and on weekends, as required
The workload for this position is not evenly distributed – you may find the beginning, and end-of-term to be considerably busier
Project Managers are required to complete mandatory First-Aid training if meeting in person – more information will be forthcoming.
PM Qualifications
Excellent time-management skills
Well-developed interpersonal skills
Leadership and supervisory experience
Experience with engineering design (either academically or in the work-world)
Above average oral and written communication skills
Problem-solving skills
Familiarity with lab safety
Enthusiasm and genuine interest in providing leadership to first-year students
Ability to learn new concepts quickly
Experience with Microsoft Windows-based software
Eligibility
Fourth-year† Engineering and Applied Science student


Very well-qualified third-year† students in good academic standing may be considered for positions as Project Managers

Good academic standing
Meet the qualifications listed above
† "Third-year" and "fourth-year" refer to the year of study on the first day of classes September 2022.
APSC 100 Module 3 PM Remuneration and Hours of Work
Successful candidates will be offered contracts for  6-8 hrs per week for the term. Remuneration is approximately $1800 per term.
The number of teams supervised (usually 3- 5) is determined at the discretion of the Program Lead. Successful candidates will supervise a minimum of 2 teams.
Payment by direct-deposit only. Successful candidates must provide banking information after they sign their contract.
Payment Dates
| 2022 | 2023 |
| --- | --- |
| end-September | end-January |
| end-October | end-February |
| end-November | end-March |
| end-December | end-April |
PM Employment Dates
Aug 1, 2022 to April 30, 2023 (Online training only in August)  
Module 1 Technical Assistants
Module 1 Technical assistants are hired in August when we know what the project is and the type of technical support needed- Arduino coding, etc.
Employment dates are Sept 1, 2022 – Dec 31, 2022.
APSC 202 PM Responsibilities
The same expectations as APSC100 Mod 3 PM description, above.
Important differences:

This position requires you to work 6:30-9:30 pm  evenings during the winter term. Most of the project work will be done during this time so, unlike APSC100 PMs, you are not required to be available to students on the weekends.
This position requires you to do an additional 4 hours (approximately) of marking per week in the winter term.
---
Application Process
Application Deadline:
The deadline for complete application is: Sunday March 20, 2022.
Step 1: Prepare Application Materials
Your application must contain the following information:
(Incomplete applications will not be considered)
current résumé
copy of your course listings and grades (unofficial transcript)
Step 2: Submit Complete Application
Complete the form with your information giving an overview of your experience. At the end of the form, you will need to upload your résumé and transcript.
Or use this QR code: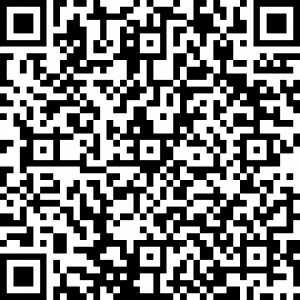 Questions?
Questions regarding the positions, requirements, interviews, etc. should be directed to the Course Administrator.
---
Interviews
All applicants will not be interviewed (last year we had 100+ applicants for 45 positions).
Interviews will take place via Zoom, unless otherwise indicated
Interview times are assigned on a first-come-first-served basis
Duration: approximately 20 minutes
---
Returning Project Managers
Project Managers employed in 2021-2022 may re-apply for a subsequent year.
Applications must be made in writing and be submitted with all other applications (see main page for deadline).
Conditions
Good academic standing
Participation in training sessions in September 2022. (i.e. you will not be exempted from these sessions)
Satisfactory work in 2021-22, including:


Demonstrated teamwork, cooperation, leadership, and initiative
Grading forms completed and submitted on-time
On-time announcement of Oral Presentations
Graded Final Written Reports submitted on-time
Positive feedback from students and/or faculty with regard to your performance (We may directly solicit student feedback with respect to your re-application)

Satisfactory completion of the letter of re-application (details below)
Letter of re-application
You should upload a letter indicating your interest in returning as a Project Manager for 2021-2022 to the application link in place of your resume. A follow-up interview may or may not be required. The letter of application should contain the following information:
a brief analysis of approximately 3 things you thought you did well 
a brief analysis of approximately 3 areas for improvement 
additional experience you think you would gain by being hired for a subsequent year
benefits you think you would bring to your teams by being hired for a subsequent year
Length: approx. 250-500 words
Format: standard business/cover letter
---
Contacts
APSC100 Program Associate
Aphra Rogers
300 Beamish-Munro Hall
613 533-6000 ext. 77650
apsc100.m1m3@queensu.ca